OAK COTTAGE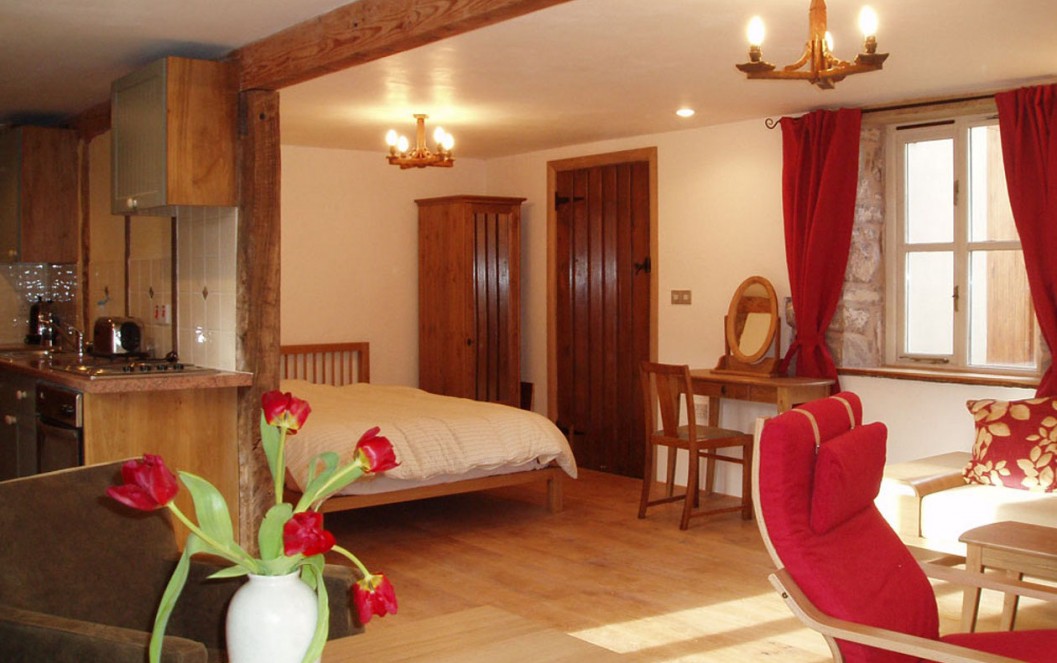 OAK COTTAGE - Sleeps 2
Oak Cottage is a light and airy, open plan ground floor cottage. It has outstanding views across the valley. It is warm and welcoming with a wood burning stove and under floor heating. It is simply but stylishly designed using natural wood and stone.
Outside are garden chairs and a table where you can relax and enjoy the magnificent view.
Double bed and single sofa bed.
Well equipped kitchen.
Spacious shower room.
TV and CD player.
Outdoor table and chairs.
Washing machine available.
Wheelchair access and easy parking.
Non smoking.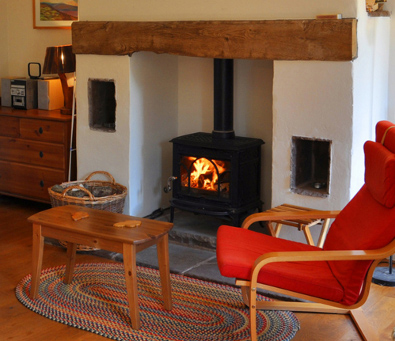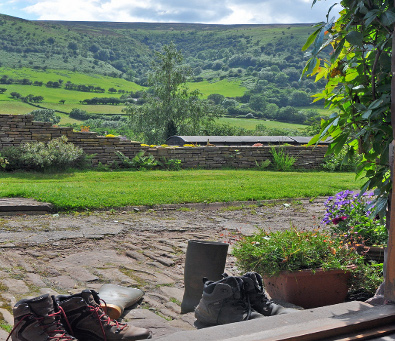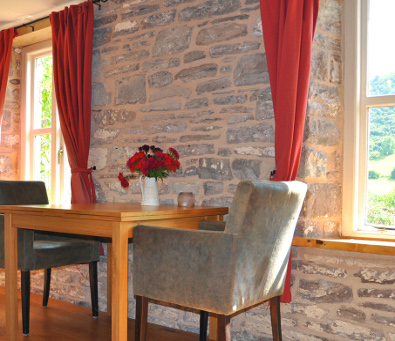 OAK COTTAGE - LOW SEASON PRICES

| | | | |
| --- | --- | --- | --- |
| FROM | TO | 3 NIGHTS | 7 NIGHTS |
| Sunday, 2 Jan 2022 | Tuesday, 29 Mar 2022 | £240 | £460 |
| Tuesday, 19 Apr 2022 | Friday, 27 May 2022 | £240 | £460 |
| Tuesday, 7 Jun 2022 | Tuesday, 12 Jul 2022 | £240 | £460 |
| Tuesday, 6 Sep 2022 | Tuesday, 1 Nov 2022 | £240 | £460 |
| Monday, 1 Nov 2021 | Monday, 20 Dec 2021 | £225 | £435 |
OAK COTTAGE - HIGH SEASON PRICES

| | | | |
| --- | --- | --- | --- |
| FROM | TO | 3 NIGHTS | 7 NIGHTS |
| Tuesday, 29 Mar 2022 | Tuesday, 19 Apr 2022 | £255 | £470 |
| Friday, 27 May 2022 | Tuesday, 7 Jun 2022 | £255 | £470 |
| Tuesday, 12 Jul 2022 | Tuesday, 6 Sep 2022 | £255 | £470 |
| Monday, 20 Dec 2021 | Monday, 3 Jan 2022 | £255 | £470 |
Sorry, dogs are not allowed in Oak Cottage.

Warning: include_once(includes/the_footer.inc.php): failed to open stream: No such file or directory in /var/www/sites/www.broadleyfarm.com/web/site/assets/cache/FileCompiler/site/templates/page_oak_cottage.php on line 54 Warning: include_once(): Failed opening 'includes/the_footer.inc.php' for inclusion (include_path='.:/usr/share/pear:/usr/share/php') in /var/www/sites/www.broadleyfarm.com/web/site/assets/cache/FileCompiler/site/templates/page_oak_cottage.php on line 54